NCEA Level 3 Art Painting
13ART
Subject Description
Teacher in Charge: Ms M. Malcolm
Recommended Prior Learning
Level 1 or 2 Art Painting is preferred, but not necessary. Absolute beginners are admitted at the discretion of the Teacher In Charge. (Ms Malcolm)
---
This course is designed to build on the skills and ideas the students have studied at Level 2 Visual Arts and will be individually designed to meet the interests and ideas of the students. This course will benefit you if you are contemplating a career in the Creative Industries. Interested in digital work using a tablet? We have a set of industry standard tablets that we use to teach digital painting!!
There are a wide range of career pathways available from this subject: Film and Television, Fashion Design, Architecture or Retail Industries. This course is also designed to cater for the individual student, by focusing on what YOU want to do in further study, or your current interests and passions. Beginners can be admitted into this course with permission from HOD Arts Ms Malcolm.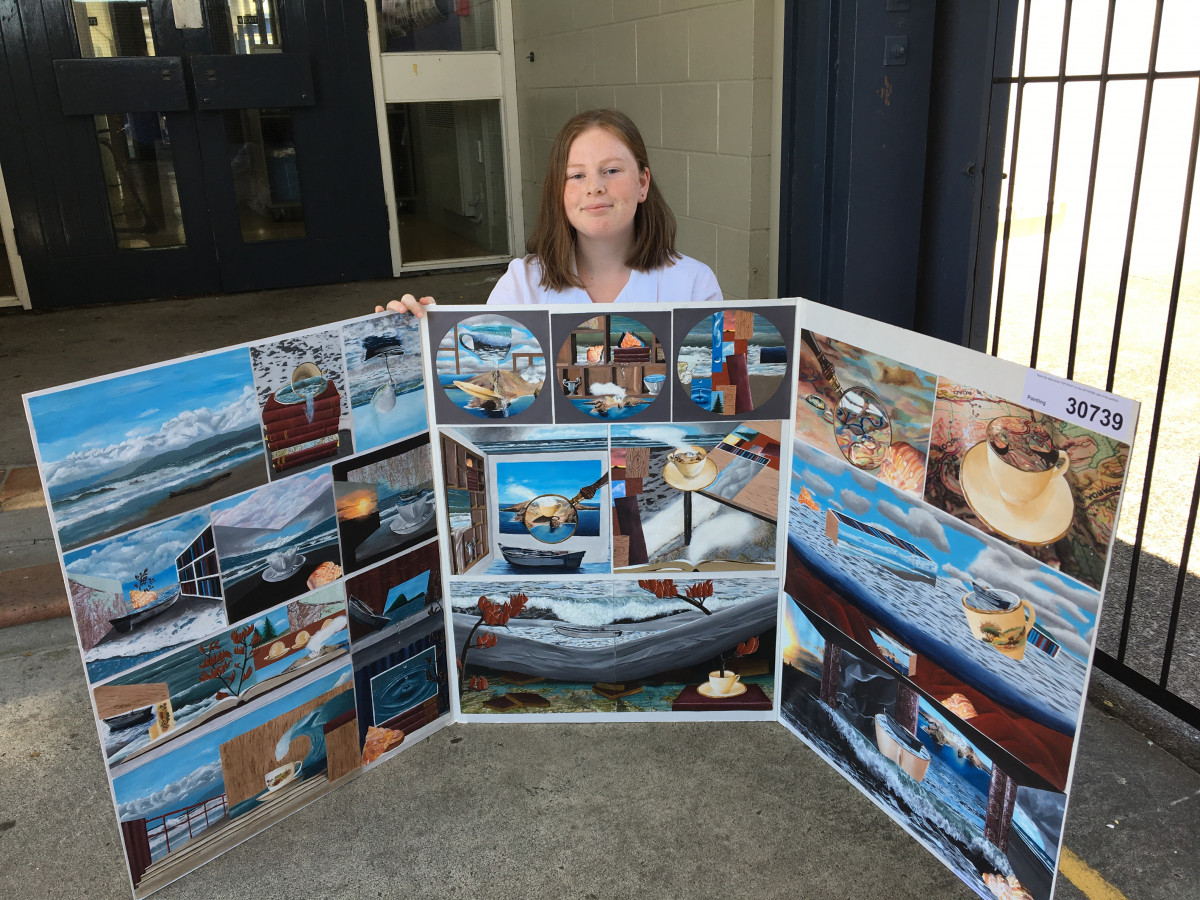 ---
Subject Overview
Term 1
Painting techniques: the basics

Developing ideas : what do you want to paint?

Beginning the process

Term 2
Developing ideas and paintings for folio boards 1 and 2
Term 3
Developing ideas and works for boards 2 and 3
Term 4
Finishing portfolios and scholarship workbooks
Departments:
---
Career Pathways
Artist, Artistic Director, Tattoo Artist, Graphic Designer, Make-up Artist, Curator, Director (Film, Television, Radio or Stage)
Contributions and Equipment/Stationery
An Art pack is strongly recommended. It can be ordered through Gordon Harris (price to be confirmed by supplier), unless student has the materials required from Year 12.
---
Pathway Tags
Artist, Creative designer, Entrepreneur, Film Industry, Art - Painting, Photography, Design, Māori Performing Arts, film maker, photographer, stylist, curator, exhibition manager, designer, graphic, animation, CGI, computer gaming, architecture, costume, stage and set, lighting and sound, advertising and branding, industrial, interior, fashion, sound, lighting, advertising art director, comic book creator, graphic artist, primary teacher, advertising commercial director, comic strip artist, graphic designer, print maker, advertising copy writer, computer graphics designer, greeting card designer, properties artist, advertising creative
---
Related Videos
https://www.youtube.com/watch?v=https://www.youtube.com/embed/https://creative.massey.ac.nz/study/creative-media-production/?rel=0&showinfo=0
Useful Links